Signature Dishes
Pasta Borgetto
Sausage, bell peppers and onions sautéed & tossed in our homemade alfredo sauce. Served with tortellini noodles.
Price: $17.00
Lasagna
Layers of lasagna noodles topped with mozzarella cheese, ricotta cheese and meat sauce.
Price: $13.00
Pasta Carbonara
Roasted red pepper and bacon in an egg cream sauce tossed with Fettuccine.
Price: $17.00
Lena's Special Chicken
Breaded chicken breast smothered in a garlic and oil sauce.
Price: $19.00
Catering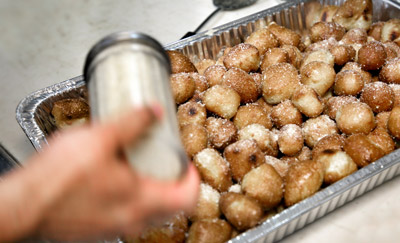 Lena's offers many options to cater your party or event. We can accommodate small or large events and will work with you to create a menu that is just right for all of your events.
Birthdays
Special Occasions
Banquets
Give us a call at (517) 486-4385 for details.
Latest News
We were honored to be featured in the Toledo City Paper.
Check it out here. Food and Family
The Story of Lena's
Lena's story begins in a small town on the Italian island Sicily. Borgetto (Bor-Jet-OH), where Lena was born, is just outside of the Sicilian capital Palermo, in the mountains. It was there where Lena learned to cook. She prepared meals for her family and also helped in the small café her family owned. When Lena […]
Contact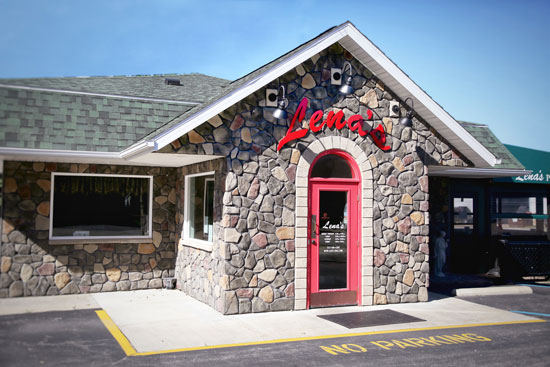 Lena's Italian Restaurant
214 E. Adrian St., Blissfield, MI 49228
(517) 486-4385
Hours
Take-Out Hours
Monday – Thursday: 3:00pm – 9:00pm
Friday – Saturday: 3:00pm – 10:00pm
Sunday: 4:00pm – 9:00pm
Dining Room Hours
Monday – Thursday: 3:00pm – 9:00pm
Friday – Saturday: 3:00pm – 10:00pm
Sunday: 4:00pm – 9:00pm